UAE's Leading Mobile Application Development Company.
Trusted Mobile App Development Company in UAE
Amwaj NWD is the top trustworthy app development company in Dubai, UAE, providing custom-built mobile app development services to help businesses bring their ideas to life. In the fast-changing landscape of full-suit app development services in Dubai, we empower businesses with the best-known transformation of their concepts into reality. With our expertise in emerging technologies and resources, we ensure that we stay up to date in the digital world. Our vast clientele spans across the globe, and we cater to both startups and enterprise clients, offering Android app and iOS app development services.
At Amwaj NWD, our team of creative app developers is dedicated to delivering highly engaging mobile app solutions that enable you to stay ahead of the competition. We prioritize innovation, responsiveness, reliability, and supportiveness in our development process, ensuring that our clients receive the best possible service. Our adaptability to technology has made us a strategic technology partner for global communities.
As the leading mobile app development company, we strive to provide the best mobile app solutions. Our experienced and dedicated team is committed to creating custom-built apps that help businesses maintain their success in a visible and efficient manner. Choose Amwaj NWD as your trusted partner for app development in Dubai, and let us help you transform your business into the digital realm.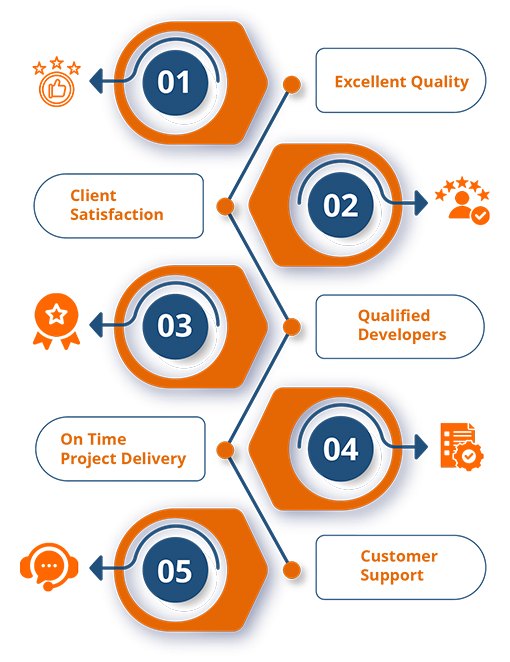 Why Choose Us!
At Amwaj NWD, we recognize the importance of staying at the forefront of technological advancements and industry trends. Our commitment to innovation is reflected in our expertise in emerging technologies and our ability to adapt to the ever-evolving digital landscape. By keeping ourselves up to date and leveraging the latest tools and techniques, we provide our clients with cutting-edge solutions that give them a competitive edge in the market.
Our experienced and dedicated team is focused on delivering excellence in every project. We pride ourselves on our professionalism, responsiveness, and reliability. Throughout the development journey, we maintain transparent and open communication with our clients, ensuring they are informed and involved at every step. Our aim is not only to deliver a functional app but also to create a seamless and exceptional user experience that resonates with the target audience.
WE BUILD THE RIGHT SOLUTIONS WITH THE RIGHT TECHNOLOGIES AND TOOLS






Types of apps we create!
Here are some industries we have collaborated with.
We are best Mobile App development company in Dubai
At Amwaj NWD, we take great pride in delivering high-quality mobile applications that have the potential to significantly boost your product sales, surpassing your initial expectations. Our goal is to ensure that your product is easily accessible to your customers, literally at their fingertips, regardless of whether they use iOS, Android, or Windows devices.
As a forward-thinking mobile app development company in Dubai, we strive to stay ahead of the curve by offering unique and innovative Android app concepts. Our team of top developers is dedicated to providing cutting-edge user interface experiences, incorporating the latest technologies, and integrating the best features into our apps.
With a comprehensive business strategy, we go the extra mile to establish ourselves as a trusted and reliable partner. We are committed to delivering innovative app solutions that meet your specific requirements. Our team's expertise and dedication set us apart as a leader in the mobile app development industry.
Choose Amwaj NWD as your mobile app development partner, and we will work closely with you to bring your vision to life, ensuring a seamless and exceptional app experience for your users.
Business & E-commerce Mobile App Development
Improve the efficiency of your staff and streamline your business operations with our customized Business apps. Our team has a wealth of project experience, world-class skills, and proven competencies to create user-friendly e-commerce and business apps that bring your e-store directly to your customers' smartphones.
Developing an Android app specifically tailored for e-commerce can be a valuable asset that significantly enhances your business transactions. At our company, we offer a comprehensive solution for your e-commerce store, providing limitless growth possibilities. Our flexible eCommerce marketplace builder solution can be fully customized to meet your specific requirements, ensuring a seamless integration with your existing business operations.
As a leading mobile app development company, we pride ourselves on delivering exceptional eCommerce app development services. Our solutions are designed to propel your business growth right from the very first sale. By leveraging our expertise and cutting-edge technologies, we create robust and scalable eCommerce apps that offer an intuitive user experience and drive customer engagement.
Educational Apps
At our company, we specialize in developing personalized learning solutions that embrace adaptive learning practices. Our team of skilled app developers is dedicated to delivering high-quality mobile app solutions that are accessible and affordable for everyone. We understand the importance of transformative learning experiences, and our educational app solutions aim to enhance overall performance and outcomes.
With our cutting-edge mobile applications tailored for the education industry, we provide significant opportunities for engaging learning activities. Our goal is to empower learners with immersive and interactive experiences that facilitate knowledge acquisition and retention.
By partnering with us, you can expect innovative and effective learning app solutions that cater to the unique needs of your target audience. We work closely with you to understand your specific requirements and deliver customized mobile app solutions that drive educational growth and success. Our commitment to excellence ensures that your users will benefit from seamless and impactful learning experiences.
Gaming Apps development company in UAE
We strongly believe in fostering creativity, as it enables us to be more effective problem-solvers. Additionally, we value open communication and embrace diversity of opinions within our team. This inclusive approach allows us to collaborate seamlessly and deliver innovative solutions.
Our gaming app solutions are designed to provide an exceptional customer experience, bringing your ideas to life in captivating gaming applications. Whether you have specific concepts in mind or require assistance in shaping your vision, we excel at transforming your desired ideas into reality.
WebCastle specializes in creating cross-platform games that can be enjoyed across various mobile applications, web platforms, and consoles. Our expertise in game development spans different platforms, ensuring that your gaming app reaches a wide audience and delivers immersive experiences.
Partner with us to unlock the potential of gaming app development. We are committed to delivering high-quality solutions that captivate users and drive engagement. Together, we can create gaming experiences that leave a lasting impression on your audience.
Got a project that you would like to discuss?
Whether it's a mobile app, web development, or any other technology-related project, feel free to share the details, and we'll do our best to provide guidance and support.