We Provide IT solutions to enhance your real estate and the housing business.
Property Management System in UAE
If you are a part of the real estate industry and aiming to thrive, we are here to assist you. Our services are designed to provide you with cutting-edge technology-driven mechanisms that can boost your client database and increase your overall sales.
Through our solutions, you can expect daily leads of potential clients and real estate opportunities. We specialize in delivering tailored solutions that help you identify vacant properties within your local area and beyond. Additionally, we provide a comprehensive database that supplies you with new clients on a daily basis.
Our goal is to empower you with the tools and resources necessary to stay ahead in the competitive real estate market. By leveraging our technology-driven approach, you can streamline your operations, expand your client base, and ultimately increase your sales.
Partner with us to access our expertise in real estate solutions and benefit from our commitment to delivering tangible results. We understand the unique challenges and opportunities within the industry and are dedicated to helping you succeed. Let us assist you in flourishing in the real estate market by providing you with the latest technology and a steady stream of potential clients and opportunities.
Real-estate Property Management System with dynamic Features.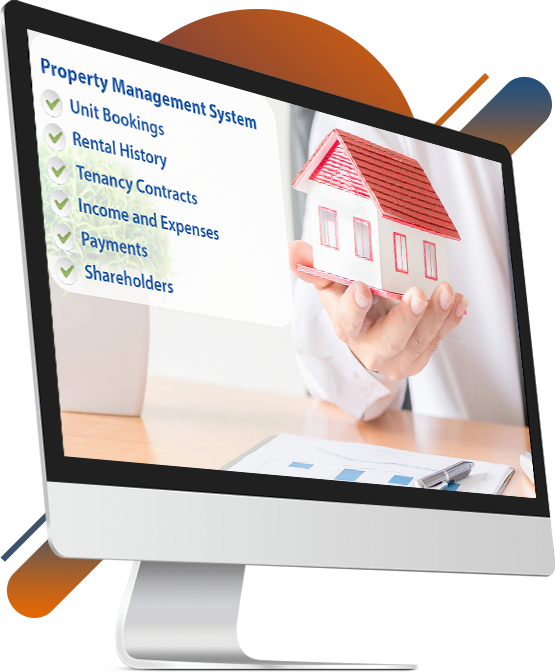 =

Unit Bookings.

=

Tenancy Contracts.

=

Payments.

=

Defaulter Alerts.

=

Rental History.

=

Income & Expenses.

=

Detailed Dashboard.

=

Shareholders.

=

Complete Property Finance.

=

Property Shareholder Payments.
Lets Get Started
your project
Feel free to connect with us today!